The 42-year-old from Wales stunned red-hot favourite Mark Allen with a 10-7 victory on Sunday night at the Marshall Arena in Milton Keynes
09:09, 03 Oct 2022
Ryan Day won the British Open for the biggest title of his career - following a miraculous 24-hour transformation.
The 42-year-old from Wales stunned red-hot favourite Mark Allen with a 10-7 victory on Sunday night at the Marshall Arena in Milton Keynes.
That saw the world No27 pocket the £100,000 first prize – double his previous biggest payday – and lift the Clive Everton trophy, recently named in honour of the sport's most respected journalist.
READ MORE:
But after his semi-final on Saturday night a distraught Day admitted he was "embarrassed" and tempted to withdraw, head home, play golf and watch the Manchester derby with a few beers.
Luckily Day changed his mind and was almost unrecognisable as he produced his best stuff when it mattered. He is the fifth player outside the top 16 to win a ranking title this year.
And he has also earned a place in the Champion of Champions event later this month. It was a red-letter occasion for Day after his beloved Manchester United earlier did their best to ruin the day.
But it was a desperately disappointing defeat for the new slimline Allen, the player of the event up to the final having beaten world No2 Judd Trump and the third-ranked Mark Selby.
Day made breaks of 58, 77, 73, 58, 54, 58, 79, 74, 77, 84 to claim a fourth ranking title. He said: "I was genuine when I said on Saturday night I might concede the final, I was that bad.
"But I am delighted the way I finished the match off. This is the best moment of my career and biggest win of my life, the three before were not the biggest events.
"There have been some really bad days but you just have to keep plugging away and I am left lifting the trophy. It is a very special moment.
"It was a fantastic match and a top standard for most of it. I know Mark said he lost his action a biut at the end but I felt I got stronger and stronger.
Your
@CazooUK
British Open champion... Ryan Day! 🏆
The Welshman defeats Mark Allen 10-7, winning his fourth ranking title in the process and takes home £100,000.
#BritishOpen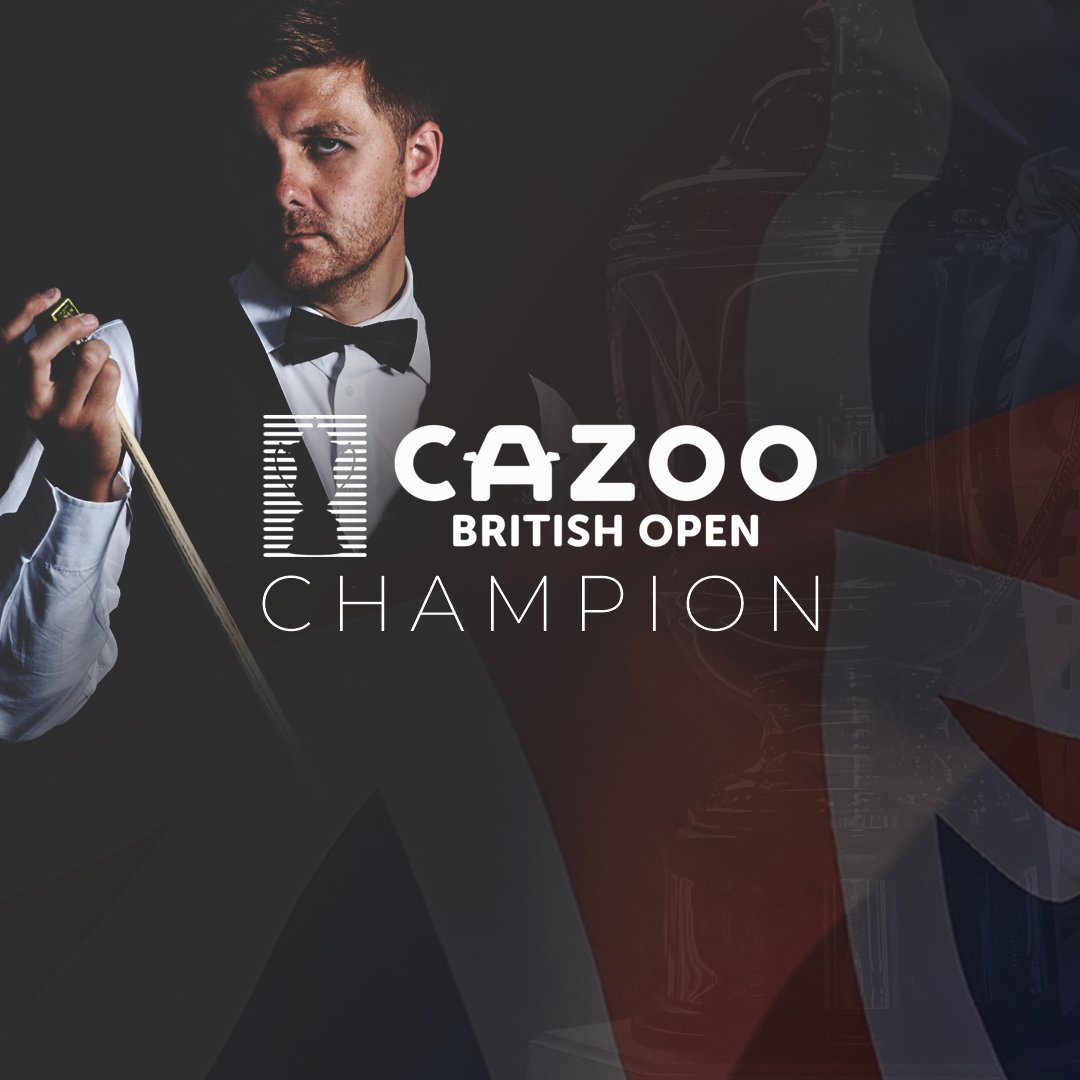 "And to share that with my family at the end of the table was really great. Luckily I was able to shake off how I had played in the semi-final, go out and play some really good stuff.
"My wife had already booked a trip away to New York in December and the way the pound is going I might need most of this £100,000 for that holiday.
"A big win like this can shoot you back up the rankings a lot, and it is up to me to try and capitalise before Christmas in other tournaments."
Allen, back up to No10 in the world, said: "I lost my action and confidence in the table, but Ryan adapted much better and was aggressive and went out and won the match.
"I appreciate how hard it is to win tournaments. The really top guys, like Ronnie O'Sullivan and Mark Selby, make it look easy, but it isn't and Ryan closed it out great. It can be hard to get over the line.
"But my form is decent and I am getting my life back in order off the table. It is just a snooker match. Losing the four and a half stones has not done me any harm either."
Right from the start it was clear there would be no runaway victory for warm favourite Allen, and that Day was in far better form than seen during his semi-final.
Allen's statement of intent with a break of 126 in the opener was met with efforts of 58 and 77 from Day to level at 1-1 – already a higher run than his best of 61 against Robbie Williams on Saturday.
And as the pair traded blows Day's 73 saw Allen respond with a break of 75 to tie things up at the mid-session interval in the first session.
And by the end of the afternoon the players were still locked at 4-4, with Allen having produced his second century of the final, and Day adding breaks of 58 and 54.
Allen edged ahead again at 5-4 before Day, whose last ranking event success came at the Shootout last year, contributed his third 58 break of the match to make it 5-5.
Day was struggling to get his nose back in front and fell adrift again before levelling at 6-6 with a run of 79.
Losing a tense 13th frame hurt the Welshman, having left the final red over the pocket and Allen celebrated with a huge fist pump.
But Day grabbed the next three with breaks of 74, 77 and 84 – and then closed out the win.