The Finnish driver won in Russia last year and could repeat the trick this weekend
10:05, 23 Sep 2021
There's not going to be much at all to split Max Verstappen and Lewis Hamilton for the Drivers' Championship this season, that much we do know. Thousands of column inches and hours of television previews have debated which driver will come out on top in the most fascinating F1 title race for a generation, but the race for the Constructors' Championship is equally as interesting.
One man who will play a huge part in the destination of the overall title will be Valtteri Bottas. Ever-reliable understudy to Hamilton, the Finn will depart the Mercedes garage for Alfa Romeo next year, but he will be the deciding factor in whether Mercedes can retain the Constructors' Championship this year.
Sochi is the perfect place for him to show his value to the German team once again, and perhaps show them what they could be missing next term. At this track last year, he came from third on the grid to beat both Verstappen and teammate Hamilton to the chequered flag, which made it two wins and three more podiums at Sochi for Bottas. This track, on the shores of the Black Sea, has been an incredibly happy hunting ground for Mercedes, they've won every single Russian Grand Prix since 2014.
But Red Bull, as we have seen this year, are closer than ever before to the current champions. It was Bottas' performance last time out at Monza, an impressive third place finish behind McLaren duo Daniel Ricciardo and Lando Norris that took the Silver Arrows back to the top of the Constructors' Championship and it looks as if it will be his duel with Red Bull's second driver Sergio Perez that will decide the destination of the title.
"For Valtteri, he's driving better than ever, like we saw in Monza," Toto Wolff said. "He will be flat out every weekend. There's a calm determination about the team right now and the business end of a season, fighting for championships, is exactly what we enjoy the most."
When Finns collide 💥😮
Bottas's podium hopes were dashed by Raikkonen at Sochi back in 2015
#RussianGP
#F1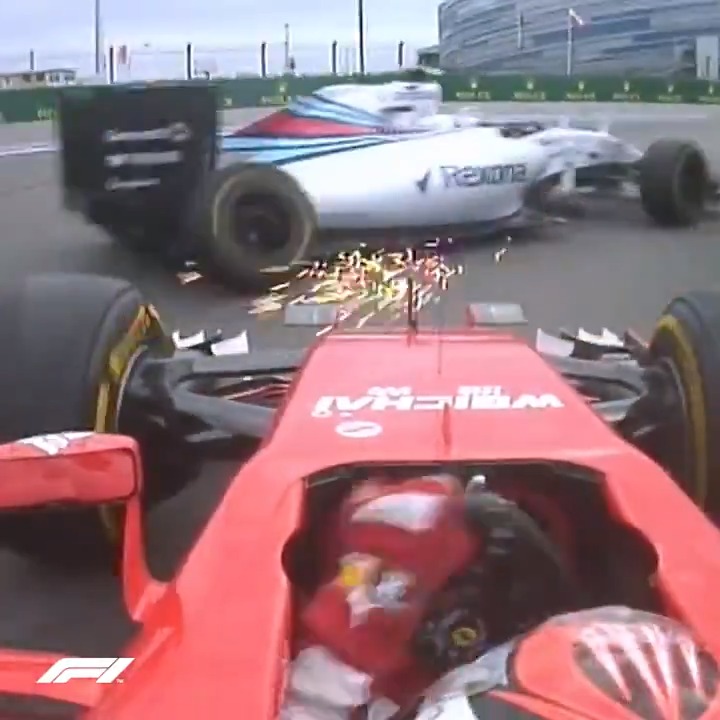 In the last six races where both drivers have finished Bottas has got the better of the Mexican every single time and Perez has only secured one top three finish since his win in Azerbaijan at the start of June. If Mercedes win this team title it will not be down to the difference between Hamilton and Verstappen, but the chasm that has opened up between Bottas and Perez. He's now 23 points ahead of his rival in the drivers' standings, while the talented Lando Norris, who is taking Bottas' seat next year, has got himself ahead of Perez up into fourth position. Bottas is 7/2 with Betfred to come home first this weekend.
"We're looking forward to racing again in Russia, it is a circuit we've gone well at over the years and both our drivers have enjoyed great results in Sochi," Mercedes boss Wolff continued. "We're hoping to continue our run of success in Russia but know that this year is an entirely different beast, and we're expecting another intense weekend.
"Last time out in Monza was bittersweet – a commanding performance and strong result for Valtteri but a feeling of missed points for Lewis, who had the potential to fight for the win. The pleasing thing is that the W12 looks competitive and with just eight races to go, now is the time to use our experience and focus on the details and processes which will get us over the line," he finished.
Wolff's focus, like many heading into this weekend, will of course be on the title race. Verstappen is carrying a three-place grid penalty into Sunday's race which will make his chance of victory even slimmer, but he does hold a five point advantage of Hamilton at the top of the standings. Beware though, as all eyes are on that feisty duo, Bottas could help extend the 18 point lead Mercedes have in the Constructors, and take that particular title further away from Red Bull. His team will be banking on a Hamilton win here, but don't rule out the famous Finn going back-to-back in Sochi.