On this day in 2007, we witnessed perhaps the greatest end to a Formula One season we have ever seen. In São Paulo, McLaren-Mercedes' duo of Fernando Alonso and rookie Lewis Hamilton were competing for the title against Kimi Raikkonen, in a season full of controversy that went right to the wire.
McLaren had major issues that season. They fell out with reigning world champion driver Alonso and were found guilty by the FIA of 'spying' on Ferrari and having illegal access to information about their car. This got them thrown out of the Constructors' Championship and only the request of Bernie Ecclestone meant that Hamilton and Alonso were allowed to compete for the Drivers' Championship.
With just two races to go, this fresh-faced rookie Lewis Hamilton, aged just 22, was on course to become the first rookie to win a Drivers' Championship since the sport's debut season in 1950. In an era in which drivers were awarded ten points for a win, the Brit held a 12-point lead over teammate Alonso and a 17-point lead over Raikkonen heading into the Chinese Grand Prix, knowing that a win would secure him an incredible debut title.
Things were looking good when he qualified on pole and led for the majority of the race, until McLaren left him out on worn tyres, with rain on the way. As his title rivals had pitted for new tyres, Hamilton was hung out to dry as his tyres failed him. When he was eventually called into the pits his car slowly and painfully slid into the gravel trap and he was out. Raikkonen won the race with Alonso in second, cutting Hamilton's lead to just four points for the final race of the season.
What happened in Brazil was the stuff of nightmares for Hamilton, who had been relentlessly consistent across the season. He once again qualified on the front row, proving he had the pace and talent to win this title, but slid down to fourth after a poor start. In a show of inexperience, he immediately tried to win the place back from Alonso, even though fourth was all he needed to secure the title.
Running wide at turn four saw him drop down to eighth, and now with Raikkonen running in second behind teammate Felipe Massa, who would let him through for victory, the pendulum had swung. However, Hamilton got himself back up into sixth, one place away from mathematically winning the title given Alonso was in third, before disaster struck.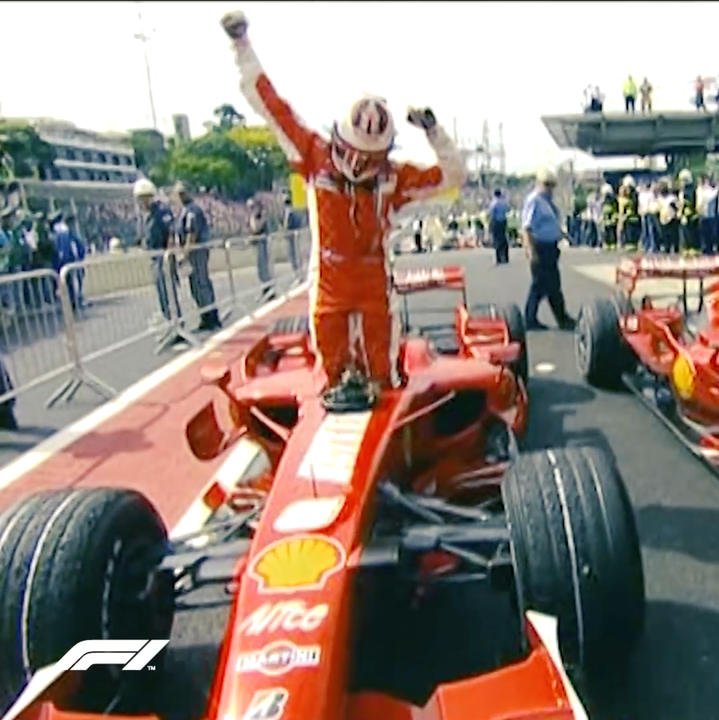 Unable to change gears, he was forced to coast for 25 seconds as his mechanics talked him through how to reset the system. By the time that had been sorted out, he was down to 18th, 29 seconds behind the fifth place he needed for the title.
"We had what we subsequently determined as a hydraulic problem with the gearshift," McLaren's engineering director Paddy Lowe later explained to Sky Sports' Race to Perfection. "It was actually a small piece of metallic debris that had got into one of the control valves, where they have very fine ports and had disrupted the behaviour of the valve, so the car would no longer change gear.
"After 25 seconds, this bit of debris presumably washed its way through the valve, and the valve cleared and started working normally. Lewis only missed the 2007 championship because it took 25 seconds. If it was 20 he would have been okay and made up the places."
After poor pit stop strategy, his hopes all but evaporated even though he did recover to finish seventh, but as Raikkonen won the race, he secured the title by one point. Hamilton and his team seemingly snatched defeat from the jaws of victory in 2007. But many onlookers have questioned since then, whether he was sabotaged in his quest for victory.
The FIA surely didn't want McLaren-Mercedes to win the Drivers' Championship given their ban from the Constructors' Championship and Hamilton's comments reflecting on that race haven't done anything to dampen those conspiracies. When asked if he ever found out what happened by ontherace.com in 2012, he simply replied:
"I didn't know at the time, but I do know. It is not something I can talk about."