Over 80,000 Celtic fans travelled to the UEFA Cup final in 2003
16:06, 22 Aug 2019
Celtic return to European action tonight in the Europa League, as they take on AIK for a place in the group stage. The club has found life difficult on the continent of late but they will be hoping they can channel some of the spirit of the team that went all the way to the UEFA Cup Final back in 2003.
That team is regarded as one of the finest Celtic teams in recent memory and featured iconic players such as Henrik Larsson, Johan Mjallby and Chris Sutton. The latter kindly chatted with The Sportsman to relive that incredible season, starting with the difficult second-round tie against his former club Blackburn Rovers:
"Standing in the tunnel looking down the line, Larsson, Johan Mjallby, a player who had won the Champions League at Dortmund, we had a very formidable team. The likes of Alan Thompson, John Hartson... we could handle ourselves.
"What I can remember is that they outplayed us at Celtic Park. Tugay, who had previously played for Rangers, was pulling the strings and he dictated the game. Having said that, we won 1-0 and Henrik Larsson scored.
"I remember Graeme Souness and Gary Flitcroft, who I had previously played with, coming out after the game, saying it was 'men against boys', but we won the game. We all knew that we probably didn't play as we could, in fact far from it. But we had won the game, so I think it was quite a foolish thing for them to say.
"Going to the away leg at Ewood Park, the atmosphere was something else. I think Celtic took seven or nine thousand fans. Considering the way they played at Celtic Park, in the second leg we dominated from the very beginning.
"We completely spanked Blackburn but I didn't take great pleasure in that. However, I did like the fact that it left Gary Flitcroft with egg on his face.
"There was a feeling of satisfaction but I did remember that they were my old club so I didn't celebrate when I scored, but inside I was pleased as I knew it was job done then."
Went to my first Celtic game in 1986, been to hunners of games since, but I think that night in Blackburn was the sweetest, cos we'd been written off by the English, and by Souness.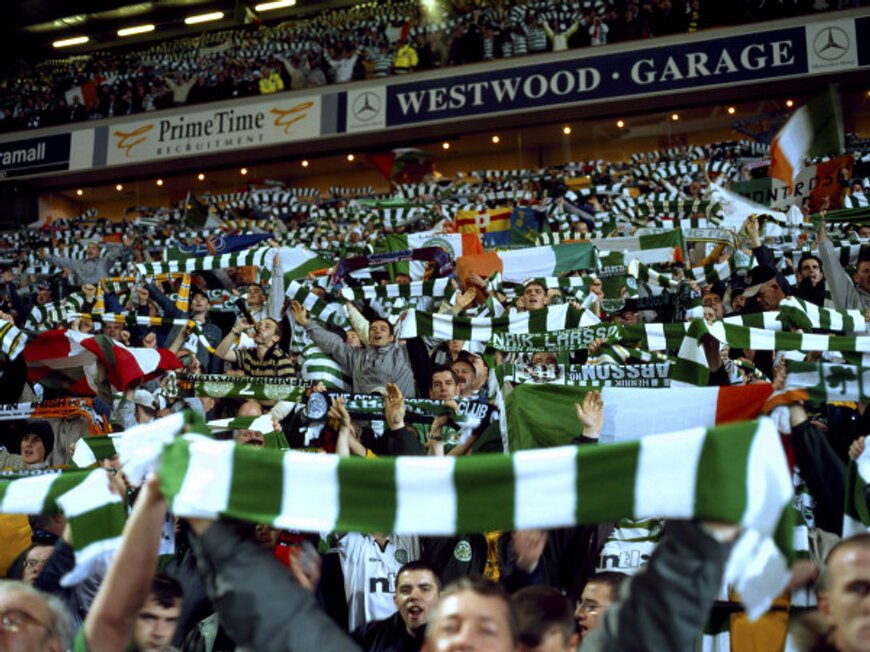 Wins against Celta Vigo and Stuttgart set up another Battle of Britain in the quarter-finals, this time against one of the giants of English football, Liverpool.
"Both clubs had a great European history and tradition. This was a Celtic team under Martin O'Neill that had only lost one game at home in European competition and that was against Barcelona.
"They were always special nights because we knew that the team were capable and once again it was another battle of Britain, so it was up to us to put one over on a really strong Premier League team.
"It was a special night at Celtic Park, I think that we scored in the first minute or two, Henrik Larsson from close range. It was a really very intense atmosphere at Celtic."
Sutton missed out on the second leg of that tie at Anfield and the first leg of the semi-final after he suffered a broken wrist against Rangers: "In the Scottish League Cup Final, Bobe Balde technically broke my wrist. I went up for a header as you do, I shouted 'My Ball' as you do, but he didn't listen to me. I came down on my back, I put my hand out to break my fall, then my wrist snapped so unfortunately, I missed the return leg.
"I remember sitting there watching the game, it was an incredible night at Anfield. Alan Thompson scored early with a very clever free-kick then John Hartson scored one of the great Celtic goals in European competition.
"It wasn't a great surprise to me that we went away and won at Anfield with the team we had.
"Of course I would have preferred to have been playing, but I knew what it meant to the Celtic supporters, Martin O'Neill and the players to go and beat a good Liverpool team. We got a generous semi-final draw, with all respect to Boavista, we were thinking what an opportunity it was to get to the final."
🎥 Liverpool 0 Celtic 2.
📆 20 March 2003.
⚽️ Thompson &
@JohnHartson10
.
Celtic edged their way past Boavista after another late Henrik Larsson goal and 80,000 Celtic fans descended on Seville for a truly memorable occasion, a European cup final. Sutton recalls the sea of green he saw on the team coach that day:
"It was a phenomenal experience. It's hard to describe travelling to a football match, and when you get towards a stadium it's normally a couple of hundred yards where you see the fans congregate.
"However, travelling to the stadium that day it was mile after mile of fans heading to the game. Remember that it wasn't just the Celtic fans in the stadium, but it was the Celtic fans who travelled over to Seville. It was a sea of green and white.
"It was eye-opening stuff and makes the hairs on the back of your neck stand up, even remembering it today."
Martin O'Neill's Celtic came up against a Porto side managed by a certain Jose Mourinho that day, but winning was the only thing on Sutton's mind:
"When you get to a final, you don't want to be a decoration, you want to win it. So the expectation was there against a really good Porto team.
"There was pressure because of Celtic's European Cup-winning team of 1967 and we wanted to win a major European trophy. You get one shot and unfortunately for us, we didn't take it.
"Before games, Martin was always a leader and said the right things and his team talk was 'Don't let this game pass you by, you have a chance, don't waste it'.
"In terms of effort and endeavour we were there but we come up short for various reasons."
Celtic went behind twice on the night but their super Swede Larsson came up with two brilliant equalisers to take the game to extra-time and the atmosphere was electric. In extra-time, Bobo Balde was sent off for a second yellow card which made life tough for the Scottish side and five minutes away from a penalty shootout, their hearts were broken as Derlei scored the winner.
"I felt sorry for Henrik because his couple of goals in the final were special. In many respects, we let the supporters down by not giving them a major trophy.
"I think it was the hardest defeat to take in my career because of what was at stake. It's all well and good fighting back but you have to see it through.
"I think the game was soured because Porto were the masters of gamesmanship and diving and this, that and the other. That was slightly disappointing, but we can't use that as an excuse. We had it in our hands and we didn't take it."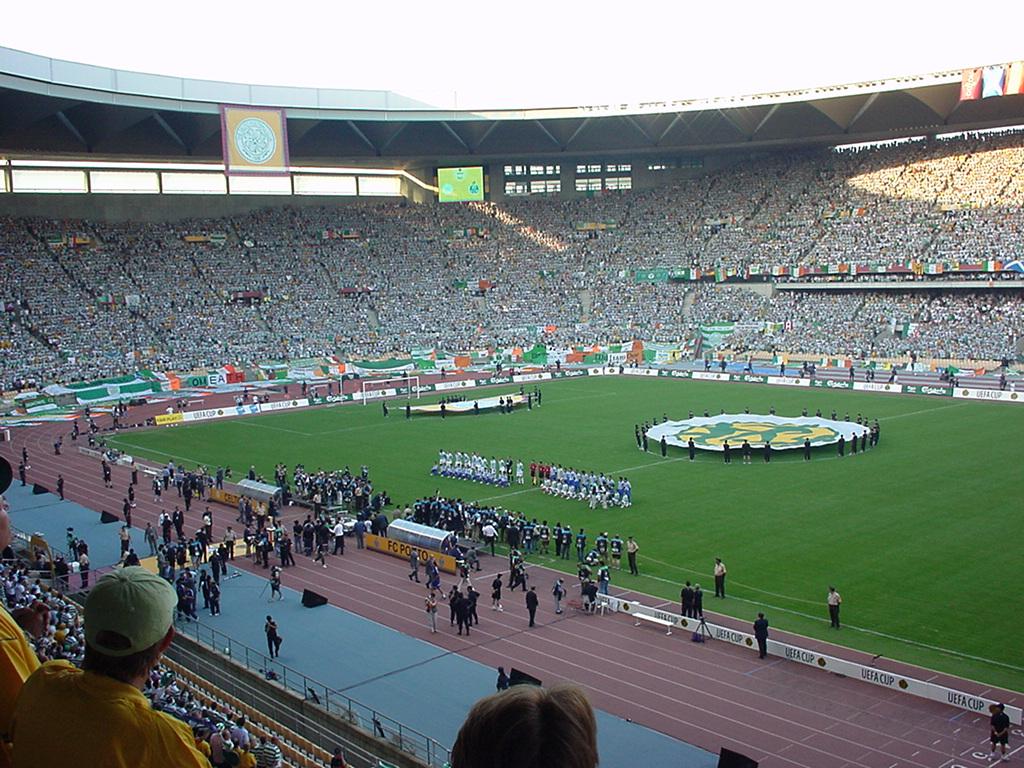 Celtic's route to the final
First round - 10-1 v Suduva
Second round - 3-0 v Blackburn
Third round - 2-2 (a) v Celta Vigo
Fourth round - 5-4 v Stuttgart
Quarter-finals - 3-1 v Liverpool
Semi-finals - 2-1 v Boavista
Final - 2-3 (aet) v Porto