The Portuguese boss looks rejuvenated with his side sitting second in Ligue 1
06:55, 13 Dec 2019
Even for Andre Villas-Boas, long considered an out-the-box thinker, his decision to embark on a motorsport career was straight out of left-field.
Of course, the Portuguese ultimately failed to complete the 2018 Dakar Rally, injuring his back after crashing into a Peruvian sand dune on just the fourth day of the event, but it was still an illustration of how a once-promising manager had fallen out of love with football.
"Racing is one of those passions that have been with me since a little boy," Villas-Boas told Red Bull ahead of his rallying debut. "My uncle actually did Dakar in 2000 and finished second also in the old Camel Trophy. So motor racing is kind of in the family as much as football.
"I always had this ambition to do Dakar, and I thought that this year with me being 40, it's the 40th edition and my uncle also doing it at 40 years old, the numbers kind of played right and I used this break in football to be here in the Dakar."
At the time he was nursing something of a shattered reputation. Having initially made a smooth transition from Jose Mourinho's serial assistant to reputable top-flight manager, underwhelming spells at Chelsea and Tottenham were followed by a lower-profile gig with Zenit Saint-Petersburg and then a short period in charge of Shanghai SIPG in the Chinese Super League. To most onlookers in western Europe, he had become a long-forgotten side issue when it came to talk of big-time bosses. His venture into rally driving was seen by some as an admission that his managerial career might already have reached its end.
André Villas-Boas, who'll fulfill his lifelong dream of competing in the Dakar Rally next month: "I'll stop[managing] until the summer of 2018 or 2019. Eventually, I want to return to Europe and luckily I still have important connections that'll allow me to choose well."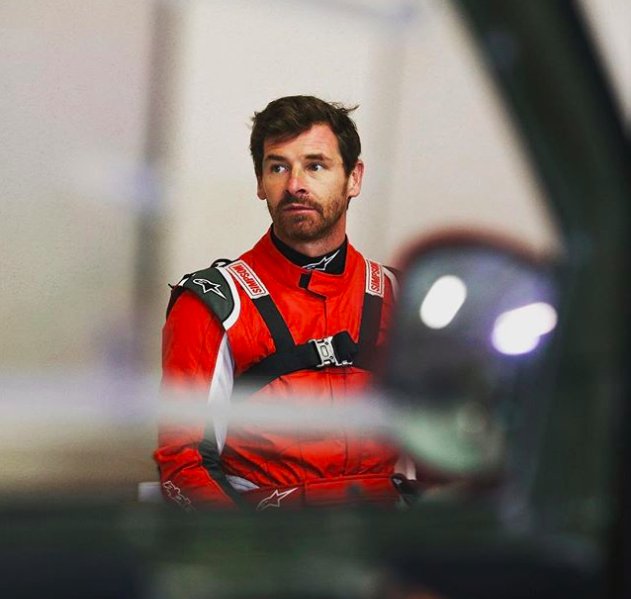 A lot has changed since then. Villas-Boas was handed a way back into football in the summer, with Marseille hiring the 42-year-old. At the time, his appointment looked to be something of a risk, especially with OM in such a bad way following a season which had seen France's biggest club finish a lowly fifth in the Ligue 1 table. Their choice has been justified, though.
Last Sunday's 3-1 win over Bordeaux extended Marseille's winning run to six straight games, a streak which has lifted them up into second place just five points behind perennial front-runners Paris Saint-Germain. Ahead of the trip to Metz on Saturday, Villas-Boas appears to have learned from his experiences of the past decade and is using that to turn Marseille into a force once again.
Before Villas-Boas' arrival, Marseille had become something of a punchline in French football circles. Their so-called 'Champions Project', drawn up following the 2016 takeover of former Los Angeles Dodgers owner Frank McCourt, was a target for ridicule, with their run to the 2018 Europa League final the only thing to show for close to £200 million worth of investment (even if a lot of that money has been offset against player sales).
While Marseille fans long for a dynamic, attractive style of play, particularly after the days of Marcelo Bielsa, Villas-Boas has adopted a more pragmatic approach. The Portuguese demands energy and drive from everyone on the pitch, even getting Dimitri Payet to help out in tracking back towards his own goal. Look at the high press that led to Morgan Sanson's goal on Sunday.
Villas-Boas has very quickly won hearts and minds at the Stade Velodrome. It's six years since Marseille last played in the Champions League, but the former Porto manager is taking them back to that sort of level. "We've got a clear objective and we're going to stay focused on it. If we're second in the end, that will be a very good season," Villas-Boas said before the Bordeaux success last weekend.
Marseille are a long way from being in a position to challenge PSG at the top of the French game, but the fact that they are now their closest rivals again represents significant progress. Villas-Boas is enjoying a personal renaissance, proving coaching to be his calling rather than motorsport.
He is now driving Marseille in the right direction.