Four new coaches head up the 2020 competition, but lots of familiar challenges lie ahead
07:01, 30 Jan 2020
The Six Nations Championship surely has to be considered the most competitive international rugby union tournament in the world.
Since it expanded from five teams to six in 2000 every team bar Scotland and Italy have won a title, and Scotland were victorious in the final Five Nations. No team have ever won more than two tournaments back-to-back and only England, in 2003, and France, in 2007, have won three titles in four years.
At least half of the field can again claim to be in with a shot this year, but what are the realistic goals for each?
Wales - The Team To Beat
Result in 2019: Winners & Grand Slam Champions
Goal in 2020: Winners
Pressure Points: In 2019 Wales had a set coaching team. Warren Gatland had been with the nation since 2008. He was assisted by Shaun Edwards (Defence), Robin McBryde (Forwards), and Rob Howley (Attack). All had been there since the Gatland era began. That stability is now absent.
Head coach Wayne Pivac came in after the 2019 World Cup from the Scarlets. He is joined by Jonathan Humphreys (Forwards), Byron Hayward (Defence), and Stephen Jones (Attack). Of those four only Stephen Jones provides any continuity thanks to his involvement in the World Cup set-up after Howley was sent home ahead of the tournament beginning. There is very little time for the coaches to bed in, and with the Gatland era having ended with a Grand Slam the pressure on Pivac will be immense. He is likely to have the Welsh playing a more open brand of rugby but with his squad carrying a number of injuries there could be bigger questions down the line.
England - The Wounded Animal
Result in 2019: Second Place
Goal in 2020: Winners
Pressure Points: England scored 24 tries in the 2019 tournament, 10 more than the next most free-scoring side and 14 more than champions Wales. They scored four or more tries in four different matches. Despite this attacking power, England could only manage a record of three wins, a loss and a draw. The loss came when they were only able to score a single try against Wales and the draw when Scotland overcame a 31-point deficit after half an hour in an incredible game.
England started the tournament with victories over both Ireland and France but they wilted as the weeks progressed. A long run at the World Cup and a busy domestic season will test this England squad to their limits. Can they replicate the energy they had in Japan and make their try-scoring abilities count 12 months on from last year's Six Nations disappointment?
Ireland - The Crossroads Side
Result in 2019: Third Place
Goal in 2020: Win all their home games (v Italy, Wales and Scotland)
Pressure Points: It has been a rough year for Ireland. They limped to victories over France, Italy and Scotland in the last Six Nations but were well beaten by England and almost blanked by Wales in the final game. At the World Cup they were beaten by Japan and annihilated by the All Blacks in the quarter-final. It is quite some slide from a team who were projected to win the World Cup before the 2019 Six Nations.
Joe Schmidt has left as head coach and has been replaced by Andy Farrell. The defensive wizard will need to shore up a side with potential but few meaningful results in the recent past. Several senior pros are at, or perhaps just past, their peak - not ready to be sent out to pasture just yet, but maybe unlikely to be around in four years time. There is also an incredibly exciting crop of young players who will surely come to the fore during this World Cup cycle. The hope is this team will come out with a new exciting brand of attacking rugby.
France - The Unknown Quantity
Result in 2019: Fourth Place
Goal in 2020: Beat Scotland and Italy then one of England, Ireland or Wales
Pressure Points: Unbelievably, France have earned a wooden spoon more recently than they have won a Six Nations. Les Bleus are used to being seen as a team who are in the hunt every year, but that has not been the case of late. On their day France can beat Wales or Ireland or England, but rarely do they have three good days in a tournament. That leaves them sitting in the doldrums of mid-table mediocrity.
Fabien Galthié is the new head coach for France and he has a major problem. The French team is a rotating cast of faces changing every game, with players given no opportunity to find their form. Galthié needs to find a way to provide some consistency.
📸 Straight from the pitch.
Stepping up the intensity in Spain as the Scotland squad get to grips with the week's first on-field training session.
#AsOne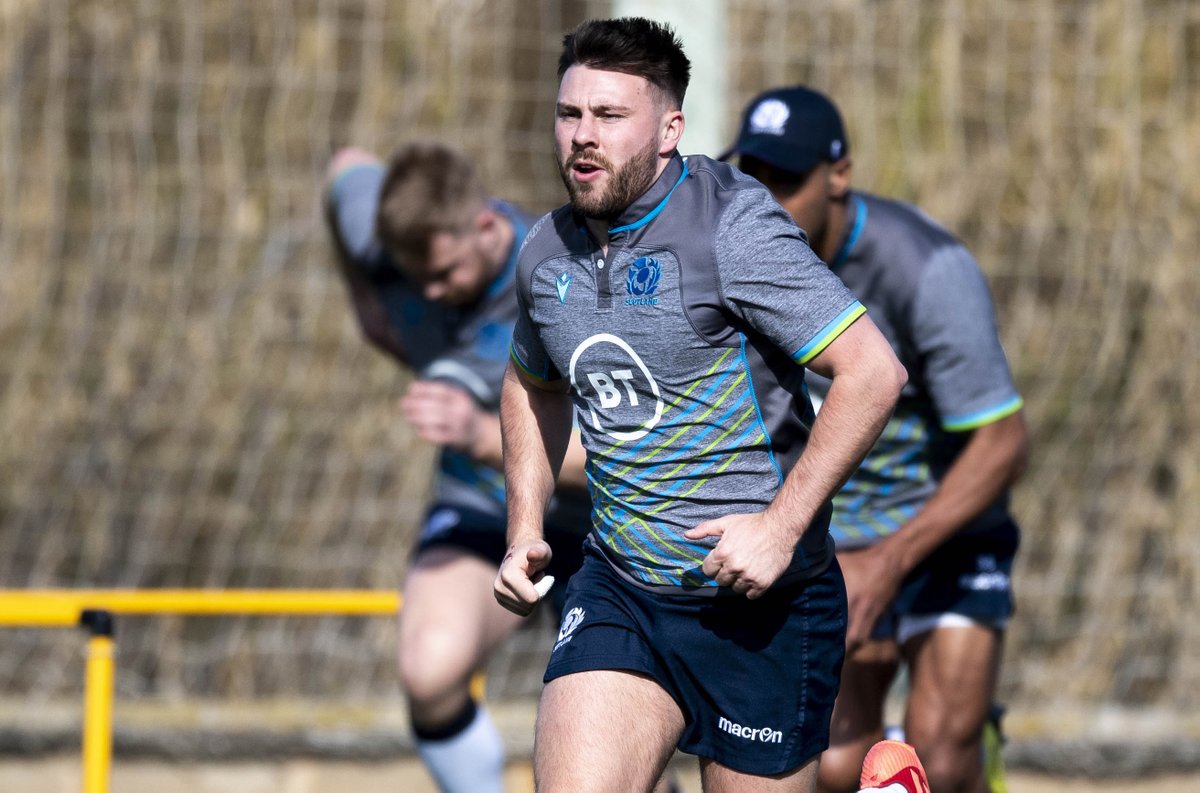 Scotland - The Perennial Underachievers
Result in 2019: Fifth Place
Goal in 2020: Two wins
Pressure Points: In 2018 Scotland beat France, England and Italy to finish third in the Six Nations. They had a young squad with emerging talent and were poised for a run at the 2019 Six Nations and World Cup. Just two years later they return to the tournament with just a lone win in 2019 and a pool stage elimination from the World Cup. The forward momentum has paused and coach Gregor Townsend needs a minimum of two wins to convince fans that progress is being made.
They will spend at least some of the tournament without star player Finn Russell. The fly-half will miss the opening game against Ireland and may be out for the entire tournament. It puts pressure on Townsend but Russell only has himself to blame by missing training after a big night out.
Italy - The Dreamers...
Result in 2019: Wooden Spoon
Goal in 2020: Avoid the Wooden Spoon
Concerns: February 28th 2015. That is the last time Italy won a game in the Six Nations. Barack Obama was still the President of the United States and Brexit had yet to be invented as a word. Former head coach Conor O'Shea has been ruled responsible for an upturn in the fortunes of Italy's two professional club sides, Zebre and Treviso, but there was no improvement for the national side.
For the first time in modern history, captain Sergio Parisse will not be included in the squad. He has been a constant until now but recently his performances have declined. Italy have a ready-made replacement in Jake Polledri, who may be the best player in this Six Nations. The future is bright put Italy have a long way to go before their ambitions can be anything greater than avoiding last place.