New recruit rates Blades' chances of survival
10:20, 10 Aug 2019
Sheffield United are back in the Premier League for the first time in 12 years and already they have been written off before a ball has been kicked. But their record signing Oli McBurnie, who only joined the club a week ago, insists the Blades can make a splash in the top flight.
Sheffield United, who open the season away against Bournemouth on Saturday, are the favourities for relegation amongst bookies, fans and pundits.
However, McBurnie, who arrived on a £20 million deal from Swansea City, claims they have nothing to prove.
"I don't feel we have anything to prove to anybody," the striker said. "The boys have done unbelievably in the past couple of years - getting themselves promoted into the Premier League, and they fully deserve to be in the Premier League, I don't think anyone can argue with that.
"We want to show it to ourselves that we belong in the Premier League. All of us want to be playing in the Premier League week-in, week-out.
"It's what you want to do when you're a kid. We're in a position now where we can do that and it's up to us to stay in it.
"We' re not just here for the ride – we want to cause a few upsets and do well. We're not just here to take a few photos at the big grounds and all that. We're here to have a right good go. A lot of the boys haven't played in this division before and I think that's going to help us.
"They will have no fear and go into it with an open mind, just kind of taking each game as it comes. It's exciting. It's a hungry group. It's a great set of lads, it's a great dressing room.
"The boys are more ambitious – I can't feel any nervous energy in the changing room. Everyone's just excited and raring to go."
McBurnie has experienced life in the Premier League before, in 2016 when was with the Swans. The forward knows what to expect in the jump up from the Championship.
First 45 minutes as a blade. Roll on the new season. 🔴
#SUFC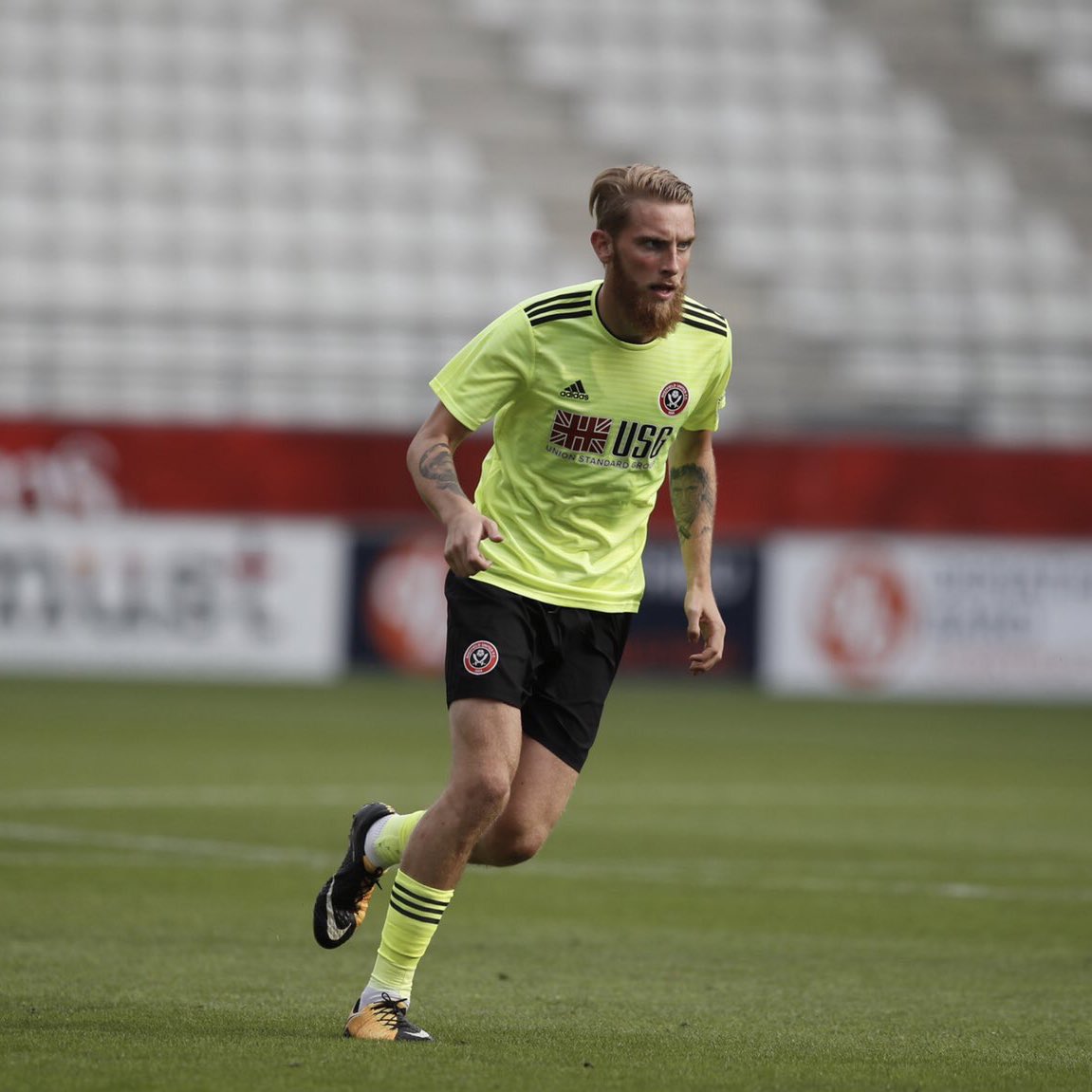 "It's quicker, there's less time on the ball and less time to make decisions when you're on the ball," he said.
"Tactically you have to be a lot cleverer. Every game in the Premier League is tough, there are no easy games. Away from home [at Bournemouth] is especially going to be tough but the boys are confident. It's a game we want to get some points from and that's what we're going to try and do on the weekend."
A former Leeds United junior, McBurnie is on his eighth club at the age of just 23.
He started off at Elland Road, before five years with Bradford City that included a loan spell at Chester. The striker joined Swansea in 2015, with stints on loan at Newport County, Bristol Rovers and Barnsley.
It has been a long journey but now the bearded McBurnie is embracing the pressure as the Blades record signing.
"I've played in every division now from the Premier League down to the Conference," he explained. "I've put in the hard yards. I've loved all the time at every club I've been to, particularly at Barnsley. It was massive for me. It was a time Barnsley were struggling and not a lot of teams would take me on loan. I'd not played first-team football for a couple of years, I'd been playing Under-23s football.
"I went to Barnsley to give me a platform, and to go out and kind of prove something. I felt I did that when I was there. I'd always be grateful for Barnsley for that. It was fantastic for me on personal level. I think I developed so much as a player when I was at Barnsley.
"I'm just embracing the pressure. I've always been quite good in pressure situations and with the pressure on my shoulders. I kind of just try and ignore it.
"It's crazy when you think about that, in such a short space of time how much it's changed. But I always had confidence in myself that I could play a high level."