Kane is currently 13th in the all-time Premier League goal-scorers chart
12:05, 15 Aug 2019
Younger fans of the Premier League may only know Alan Shearer as a regular pundit on the Match of the Day sofa. It is now 13 years since the former England captain hung up his boots, and almost two and a half decades since he won his only title with Blackburn Rovers. Yet although a side spearheaded by Shearer only once finished on top of the pile, the ex-striker remains in first place in one category: the Premier League's all-time top goalscorer list.
Shearer made the net bulge in England's rebranded, post-1992 top flight (he also scored 23 league goals for Southampton in the old First Division) on no fewer than 260 occasions, a phenomenal record even before you consider the fact that he was not playing for a club like Manchester United who dominated the division for the bulk of his career. Shearer only failed to reach double figures in three of his 15 Premier League seasons, and two of those were marred with injury. While playing for Blackburn in the mid-1990s, he broke the 30-goal barrier three campaigns on the bounce.
For a time it looked as if Wayne Rooney could overtake Shearer at the summit, but the former Manchester United and Everton frontman is still 52 goals shy of his compatriot in second spot – and unless a miracle occurs upon his return to English football with Derby County, he is unlikely to make up the difference. Sergio Agüero remains 95 shy of Shearer and will turn 32 next year, so perhaps it is Harry Kane who has the best chance of becoming the next No.1.
The Tottenham man's brace against Aston Villa last weekend lifted him onto 127 goals, level in 13th place with Jimmy Floyd Hasselbaink. He has made only 182 appearances in the Premier League thus far, giving him a magnificent ratio of 0.7 goals per game – a superior record to Shearer (0.59), Agüero (0.69), Rooney (0.42), Thierry Henry (0.68) and everyone else who has reached a century of strikes in the division.
If Kane maintains that rate going forward, he will need to play a total of 373 games to break Shearer's record. Over the last five campaigns he has averaged 33 outings per season – so on that trajectory, we can say that Kane could claim top spot in the scoring stakes during the 2024/25 campaign.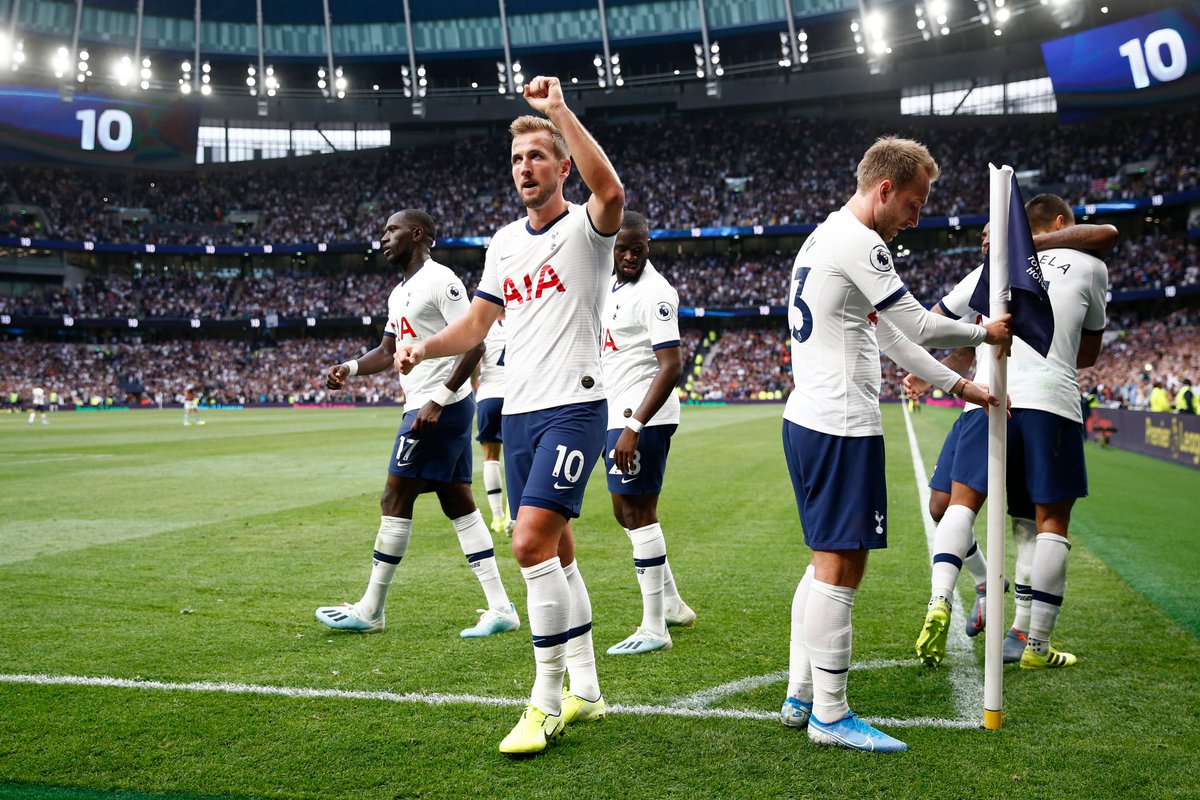 But football is not that simple. Shearer himself could have netted more than 260 times had he stayed fit at certain points of his career; in 1997/98 he only played 17 Premier League games for Newcastle United, and exactly half of the Magpies' 38 matches in 2000/01. Kane has had persistent problems with his ankle in recent years, and no player is immune from having to change their game or retire early because of injury. For a long time it appeared that Rooney was destined to overtake Shearer, but he bowed out of the Premier League far sooner than many expected when he was in his early-30s.
Moreover, Shearer spent the entirety of his career in England, and it is not yet clear whether Kane will do the same. Tottenham have made admirable progress in recent years, and the hope is that the move to a new stadium will consolidate that advancement. But for now at least, their chances of success seem to be tied to Mauricio Pochettino; should the Argentine depart at the end of this season or next and Spurs begin to move backwards, Kane may consider his future. Should that be the case, he would almost certainly attract the interest of clubs like Real Madrid and Juventus.
For now Kane will no doubt be focused on more immediate goals as Tottenham seek their first trophy of the Pochettino era, but a player of his quality and ambition will surely have envisaged one day breaking Shearer's record. Kane is clearly on the right path, but there is still a long way to go before England's current No.9 overtakes one of his predecessors.