Our picks for the most stylish managers gracing the touchline next season
14:00, 12 Aug 2020
Andrea Pirlo owns a vineyard near Brescia, in northern Italy. Which is quite fitting really, because like a fine wine, he just gets better with age. Not only did he cement his place as one of football's greatest playmakers in the last decade, but he also ranks as one of the most stylish players off the pitch too.
This week he was appointed the new manager of Juventus, following Maurizio Sarri's sacking and instantly went to the top of the league of most fashionable coaches. For Pirlo think Armani shirt, chinos and Oakley shades. A world away from Steve Bruce's black tracksuit and big coat touchline combo.
We've taken a look at what sets Pirlo apart and profile the other managers competing with him in the style stakes next season...
Andrea Pirlo, Juventus
OFFICIAL ✍️ | Andrea Pirlo is the new coach of the First Team.
#CoachPirlo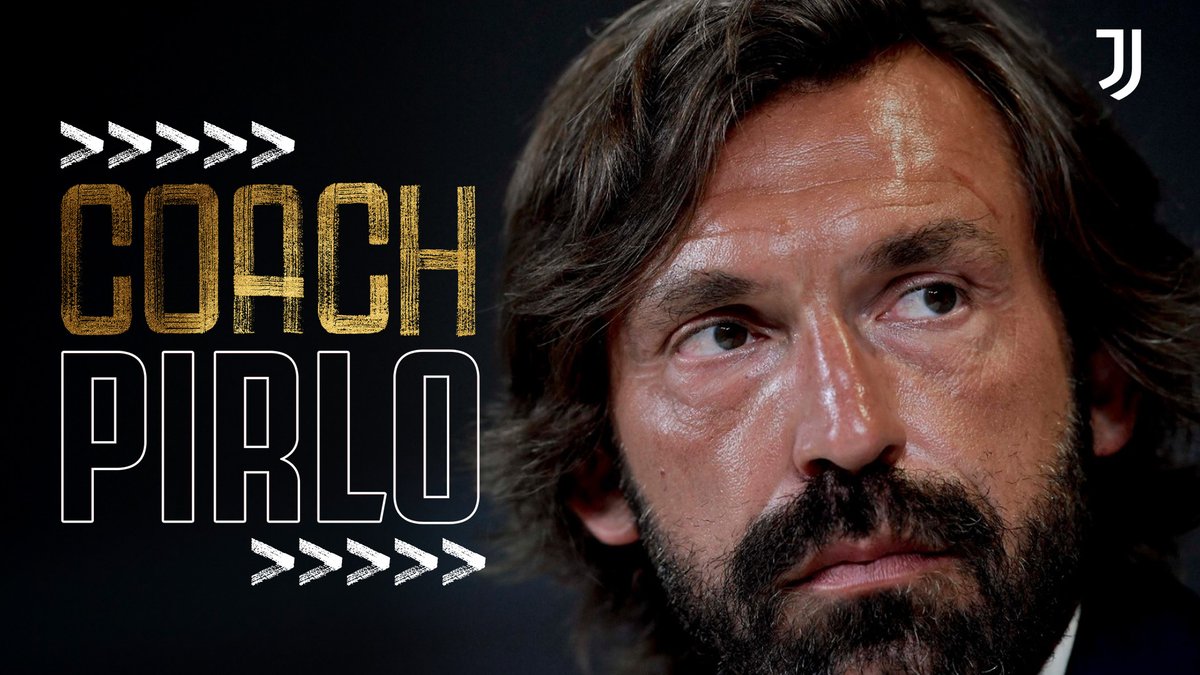 Following his retirement in 2017, an image of the sophisticated Italian posing with a glass, at his aforementioned winery, has become almost iconic as his stunning through balls. The perfectly cut check shirt, tucked into the slim fit chinos, his rose gold Patek Philippe Aquanaut watch shimmering in the sunlight. Perfect.
It cemented his standing as an all out style icon, with his flowing locks, sometimes with and sometimes without the neat beard, he rocks it either way. Not many can do that, right? His laid-back personality matches the chilled outlook his fans have warmed to in recent years.
We are going to make a bold prediction here, Pirlo will never adopt the Steve Bruce look on the touchline. I know, I know, it's a very bold prediction indeed! What we can expect are sharp Italian suits, or the smart but casual look he's made his own down the years. But whatever he dons, we can be sure that Pirlo will wear it well, he knows no other way. Never has.
"I used to spend hours in front of the mirror, fixing my quiff, my shirt collar, the creases in my polo shirt, the hem of my trousers," he admitted in a FourFourTwo feature last year. "Mamma would shout, 'Andrea, stop looking at yourself! Enough!'"
We can never get enough of Pirlo. Ever.
Gareth Ainsworth, Wycombe Wanderers
From Turin to Wycombe, this local legend has pulled off an extraordinary feat this season as he guided the Chairboys to the Championship, where they will play in the second tier for the first time in their 133-year history.
While the Buckinghamshire outfit's football made all the headlines, Ainsworth's outfits and sense of style have also caught the eye. He's more Pearl Jam than Pirlo, but it works for him and his legion of fans.
A rockstar of a manager with his long hair and dress sense, he was nicknamed Wild Thing during his playing days and even took to the mic this season, performing 'The Wanderer' with The Cold Blooded Hearts which was later released as a single.
He even wore his lucky red cowboy boots for the play-off final victory over Oxford last month and his choice of fashion came good for him as usual. "This is Wycombe Wanderers' greatest hits by a million miles," he beamed after the win. "It's rock'n'roll time!"
Nuno Espirito Santo, Wolverhampton Wanderers
As Wolves have progressed and gained major kudos for their Europa League exploits so too has Nuno Espirito Santo and his brilliant, bristling, grey beard.
It's just on the edge of hipster but is more sophisticated than that. And all so effortless, just as he and the Midlands club have made light work of a season which is now into its thirteenth month as they prepare to take on Sevilla for a shot at the semi-finals in Europe's second competition.
Always positive and smiling, he's charming and has a team of players who are hungry for success under his leadership. The former goalkeeper's stock continues to rise and the plaudits and praise keep coming.
Portuguese newspaper O Jogo said earlier this season that "his long beard seems to have magnetic power" and we quite agree.
Carlo Ancelotti, Everton
The suave Everton manager impressed in his simple blue shirt and suit combo during the Premier League restart and brings a touch of class to everything he does, whether it be on the touchline or training field.
Wearing polo necks and smart cardigans, it should come as no surprise he dresses so well having spent a combined 13 years as a player and manager in Milan.
Coaching Pirlo for eight seasons at the San Siro, maybe having such an air of cool and style is just an Italian thing. One thing is for sure, Ancelotti nails the elder statesman look and has huge respect from everyone in football.
Firm but fair, fans of the Toffees will hope his quiet demeanour will have a positive effect on his squad for the new season.
Herve Renard, Saudi Arabia
That hairline, that jawline, Harve Renard strides the touchline looking more like a
Hollywood legend than a football coach. He's been compared to Jamie Lannister of Game of Thrones and Prince Charming from Shrek. We'll go with the latter.
To accompany that hair and that jaw, he loves nothing more than a crisp, pristine white shirt (a new one every game we reckon), coupled with tailored trousers, that he just may have had sprayed on to his muscular legs.
He went global during the 2018 World Cup, as fans gushed over Morocco's "dreamboat" of a manager. The reaction on social media would have anyone thinking he was a model on a catwalk, rather than a football manager patrolling the technical area on a football field.
The dashing Frenchman is now coaching Saudi Arabia.