As one season ends another begins, and one whether you like it or not you simply cannot avoid. Eight thrilling weeks of more grafting, drama and passion than you would see in a single Europa League game.
Love Island is back and we'll help you ease into the game by comparing the love birds to our beloved football teams.
Right, let's crack on…
Joe Garratt - Wolves
Sandwich man Joe Garratt walked into the villa last night with class and confidence, much like Nuno Espirito Santo's Wolves last season. With an attractive style of play, the likeable lad has already punched above his weight by fending off Anton to secure a spot in Lucie's heart, which has shades of Wolves' performances against the top teams last term.
Tommy Fury - Man City
Titanic Tommy Fury bowled into the villa late last night and caught a lot of eyes with his star studded starting lineup. A foundation that means being built like a brick sh*thouse, having a chiseled middle and devastating good looks, produces comparisons to the formidable Manchester City.
There's no doubt about it; the younger Fury is one of the big players. Brother Tyson might be a United fan but the better-looking sibling could clean up this season, and don't put it past him being crowned champion.
*Ding ding* Round 1: Meet Tommy, our professional boxer who is ready to win a heavyweight belt in grafting this summer 🥊
#LoveIsland
Lucie Donlan - Liverpool
'Bev' and 'bevvy' could now be rammed down our throats for eight weeks, much like 'Allez Allez Allez' from the new European Champions. Despite this, there is no arguing that Lucie - much like Liverpool - is easy on the eye and has got her fair share of admirers. She has made a bright start to life in camp and doesn't look like dropping the ball anytime soon. This year could be her year.
Sherif - Southampton
"It is what it is" with Sherif and the exciting young talent - like Ralph Hasenhüttl's Saints - shows early signs of promise despite being pied straight off the bat and there are certainly worries about him falling behind the rest of the pack. Seen last night passing on advice and knowledge like Southampton pass on their best players to the bigger teams.
Anton - Man Utd
Arrogant Anton thinks he's the main man in Majorca and has thrown around compliments like Man United have thrown cash at trying to win back the Premier League. What he and United need to realise is the game has moved on and shaving your legs and dabbing on Instagram just won't cut it anymore.
Anna - Brighton
The 28-year-old pharmacist has experience on her side to survive the first week. Brighton's two big assets Duffy and Dunk with Murray up top helped the Seagulls fly to safety and we think Anna will cling onto Sherif to survive an early elimination.
Gif interpretation of putting your out of office on.
#LoveIsland
Amy - Watford
The first contestant to arrive in the Love Island villa this season was the pretty Amy Hart who had a fantastic start. Her fun/honest personality shone through as she bagged her man in the early exchanges. However just at the end of the episode Anton took his eye of the ball to leave Amy disappointed. Reminiscent of Watford's season after they won their first four games in-a-row, got to the FA Cup Final but manage to finish 11th and got spanked 6-0 in their last game of the season.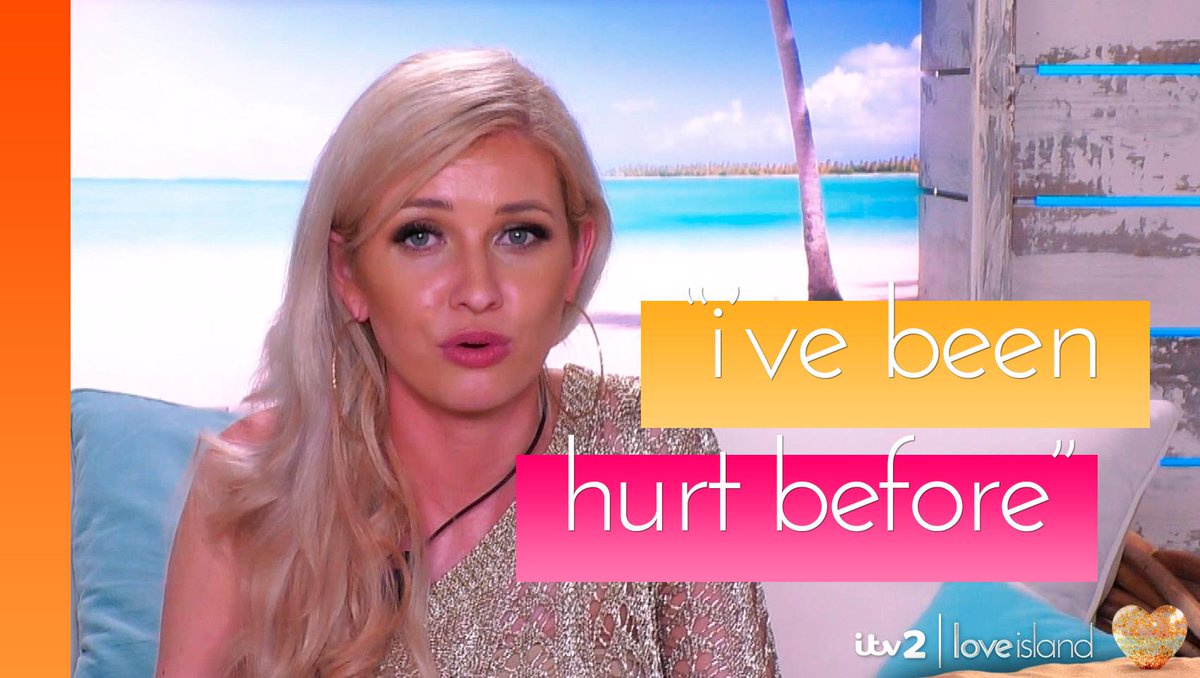 Curtis - Newcastle
Curtis danced into the villa late on and with a big fan-base, a successful past yet exciting future and the professional shaker could stir things up with the top dogs like Newcastle next season after big investment. Howay Curtis, like.
Pro dancer Curtis is ready to salsa his way into somebody's life, but will it all be just floorplay?! 😉
#LoveIsland
Amber - Chelsea
The straight-talking Geordie lass has come in all guns blazing and we think she'll be ruthless but successful - similar to Chelsea. At first she may not seem likeable but the British public love a character and an entertaining Amber could end the season with a cash prize and a trophy man (before moving him swiftly on).
Taking bets on Amber and Callum still being together by the end of the episode.
#LoveIsland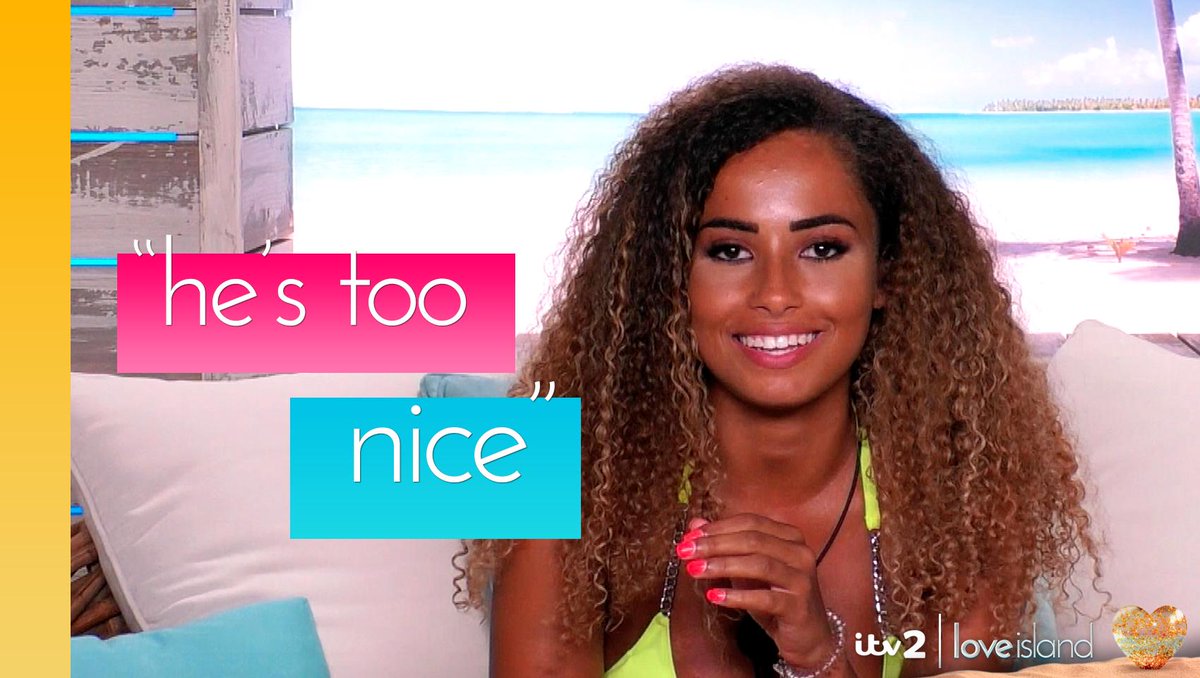 Callum - Burnley
The aircraft engineer seems hardworking, shrewd and effective but we don't think he's going to bring any flair or sexy tactics to the Villa. Watching Callum could be like watching Sean Dyche's Burnley… anything but exciting.
Michael - Arsenal
'On Paper' firefighter Michael has got a strong attack with his trendy tattoos and winning smile but after a knockback from Lucie he showed a soft centre. Watching Michael last night was like watching Arsenal against a top six team; strong start out the blocks, but when it came to the crunch, he crumbled.
THIS IS YOUR ONE HOUR WARNING! 🚨 We'll be running into your arms tonight at 9pm on
@ITV2
#LoveIsland
Yewande - Tottenham
The lovely Yewande was a breath of fresh air on the opening show, she showed poise, intelligence and class. She is the Tottenham of this series, may not have won a trophy/had a boyfriend but will come good and looks a decent bet for a top four finish.
"I couldn't flirt if you paid me to, terrible!" Scientist Yewande is looking for the formula to a steamy summer romance ☀️
#LoveIsland