Nathan Chen (USA) – Figure skating
You would have to be something pretty special to knock Yuzuru Hanyu, the 27-year-old Japanese skater who has won Olympic gold at the last two Winter Games, off his perch. But many believe that 2022 could be Chen's year. He has now won the USA individual figure skating Championships for six years in a row, and has won gold at the last three World Figure Skating Championships. Now comes the quest for glory in China, having never gained a place on the podium in the individual event, but won bronze in the team event in 2018. Chen and Hanyu are set for an epic shootout in Beijing, and the American heads there in good heart after a superb display in the most recent nationals.
Mikaela Shiffrin (USA) – Alpine skiing
Shiffrin comes into the Beijing Winter Olympics as the undoubted superstar of world women's skiing – and could easily leave it as the most decorated woman alpine skier in Olympics history. The 26-year-old won gold at Sochi in 2014 in the slalom, and then gold (giant slalom) and silver (Combined) in Pyeongchang in 2018. The plan in China is to go in everything possible fitness permitting, meaning the slalom, giant slalom, Super-G, downhill and combined disciplines. Getting onto the podium in three of those would match the all-time women's record of six medals claimed by Janica Kostelic and Anja Parson. If Shiffrin, who almost quit racing after the tragic death of her father in a ski accident in 2020, were to get on the podium in all of them, she will equal the eight for men or women won by Kjetil Andre Aamodt.
Marc Odermatt (Switzerland) – Alpine skiing
The 24-year-old heads to Beijing 2022 for his first Winter Olympics leading the overall World Cup standings, set to be a huge gold medal threat in the downhill, giant slalom and Super-G events, and ready to justify all the hype that has mushroomed ever since he won five gold medals at the 2018 Junior World Championships in Davos. Odermatt has been most dominant in the giant slalom this season with five victories, also claiming two in the Super-G and performing well to come second in downhills at Bormio, Wengen and Kitzbuhel. Odermatt's hero was Swiss downhill great Didier Cuche and he has been compared to Bode Miller and Hermann Maier. But this is his first appearance at the Olympics, and Swiss eyes will be firmly fixed on him.
[Did You Know?]
Marco Odermatt finished on the podium in each of the first 3 giant slaloms this season, but he came in 4th in Alta Badia
The last Swiss man to win a WC giant slalom on home snow was Marc Berthod who won in Adelboden on 5 January 2008
📸Swiss Ski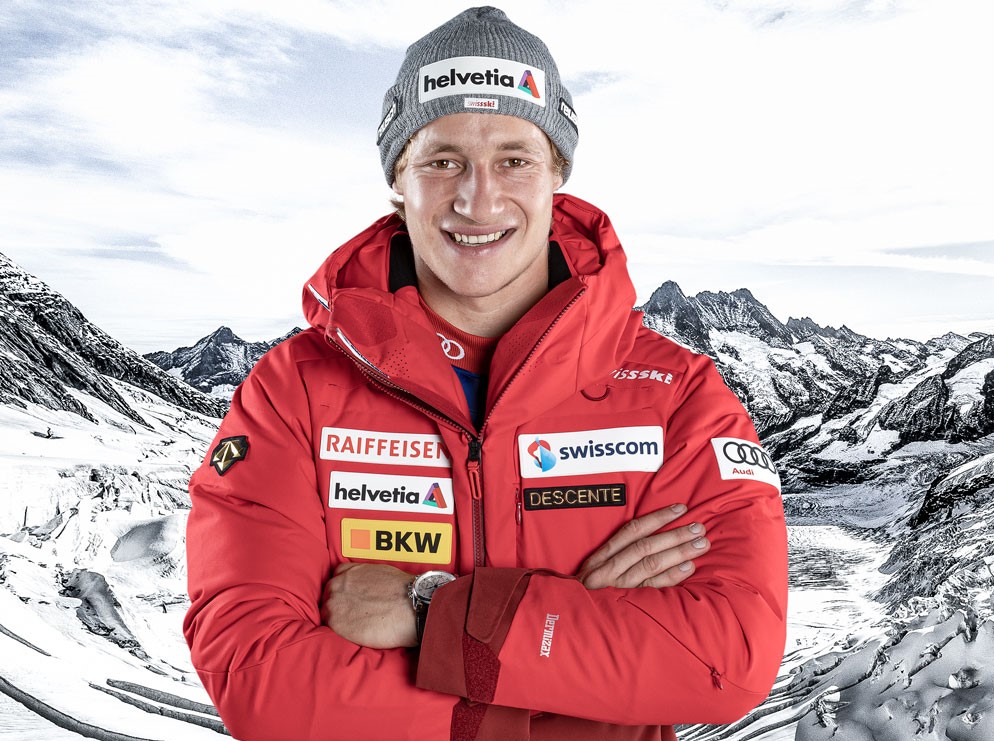 Sui Wenjing and Han Cong (China) – Pairs figure skating
The Chinese pairing won silver four years ago in South Korea, and are widely tipped to go one better on home ice this time round. Sui, 26, was carrying an injury going into the final day in Pyeongchang in 2018 but together with the 29-year-old Han they still only just missed out to German duo Aljona Savchenko and Bruno Massot. The two-time world champions know the Capital Indoor Stadium well.which will host the figure skating in Beijing. Han said: "We used to compete here. It will keep driving us to make progress and challenge ourselves. This venue shows how much effort our country has invested to be the host."
Suzanne Schulting (Netherlands) – Speed skating
The 24-year-old Schulting will be going for another gold medal in Beijing after finishing on top of the podium four years ago in the 1,000m short-track speed skating event. Despite the Netherlands' considerable pedigree in the sport, it was the first gold medal ever won by the country in short-track. At the 2021 World Championships, admittedly with a weakened field due to absentees for pandemic-based reasons, Schulting won all her races and finished as the overall champion with five gold medals. Schulting said of the upcoming challenge: "The Olympics are the most special event. For me, it's the highest medal you can win. Olympic gold medal – you can't get higher than that. It's just really special, I think, for every athlete."
Liu Shaoang (Hungary) – Speed skating
Liu, 23, is the younger brother of team-mate Liu Shaolin – born to a Chinese father and Hungarian mother. And they were both in the Hungary 5,000m relay short-track that won the country's first ever Winter Olympics gold medal in Pyeongchang in 2018. The younger sibling also won two golds and two silvers at the 2021 Short-Track World Championships, albeit with several strong nations not taking part in that event. While hopes were huge for Liu at Beijing 2022, he was left sweating at the last minute having tested positive for Covid around a week before being due to travel to China but still hoping to compete.
History was made when the first-ever Winter Olympic gold was won for Hungary 🇭🇺 at PyeongChang 2018.
Teammates & brothers, Shaolin & Shaoang Liu talk about that win, Hungarian-Chinese heritage, plans for the
#ShortTrackSkating
World Cup and
@Beijing2022
.
@ISU_Speed I
@shaolinliu
Francesco Friedrich (Germany) – Bobsleigh
The 31-year-old Friedrich is the hot favourite to win in both the two-man and four-man bobsleigh events, having won both in 2018 – famously tying with Canada in the smaller sled event in Pyeongchang. Speaking about the track, he said: "We had good tests there, but at the Olympics anything can happen. With one run, everything can change. Curves one and two are the most difficult, so it could be over after only 100m or so. If the basics work, nothing runs through my head. In the bob you only do what you have worked out. You recall your skills a little bit like a robot. We have learned to deal with being favourites. We like it, when our opponents try to beat us, that gives us even more reasons to win. That's what makes us strong."
Natalie Geisenberger (Germany) – Luge
Geisenberger at 33 is a legend of the sport, and with five Olympic medals already won (four golds and a bronze spanning from Vancouver in 2010 to Pyeonchang in 2018) she is already the most successful and decorated women luger in Olympic history. To that you can add a total of 15 medals at the World Luge Championships over a similar period, including nine golds, four silver and two bronze. Geisenberger, who took a year out around the birth of her son Leo, has to date dealt with all the pressures and expectations heaped on here back home, and will in China go out to defend two gold medals in singles and team relay in her first Olympics as a mother.
Johannes Boe (Norway) – Biathlon
Arguably Boe left Pyeongchang in 2018 disappointed having 'only' secured a gold medal in the 20km individual race, and silvers in the men's relay and mixed relay events. That followed disappointments in the sprint and pursuit races. But he has won the Biathlon World Cup for the last three seasons, with 52 World Cup wins in total making him one of the most successful biathlon races ever. In the 2021 World Championships in Pokjuka, Slovenia, Boe won gold in both the men's and mixed relay events. Boe, a naturally fast and powerful skier and the younger brother of biathlete Tarjei Bo, worked very hard to improve his shooting to bring himself up to the level of the world's best.
Eileen Gu (China) – Freestyle skiing
The teenager Gu's decision to turn away from representing the USA to ski for China at the Beijing Winter Olympics certainly raised a few eyebrows. But if some of the issues around the teenager's citizenship status remain unclear given those under 16 (as she was at the time of announcing her intentions) cannot renounce their American citizenship, what is in no dount is her huge talent and awesome potential – both on the slopes in one of the coolest sports around, and in the marketing arena where US sponsors are still bombarding the San Francisco-raised youngster with offers. In China she is known as Gu Ailing, or 'The Snow Princess'. At the 2021 Freestyle World Championships Gu won golds in halfpipe and slopestyle – and similar success in Beijing would send her profile off the charts.