Speed skater Ellia Smeding doesn't have far to turn if she needs some morale support in Beijing.
Smeding will become Team GB's first female long track speed skater for 42 years at next month's Winter Olympics.
And to make her memorable qualification all the more special, the 23-year-old will get the opportunity to compete alongside her boyfriend, fellow Team GB skater Cornelious Kersten. Like Kersten, Smeding has a mix of British and Dutch parents and, understandably, can't wait to try and perform on the biggest stage of all.
In the Far East Smeding will become the first female long track speed skater to represent Team GB since Kim Ferran and Mandy Horsepool in 1980.
She secured her historic qualification alongside beau Kersten and has starred in the build-up to this year's Games, having broken British records in the 1000m and 1500m races ahead of her Olympic debut.
"I'm so excited to share this experience with Cornelius and to have two long track speed skaters at the Olympic Winter Games will hopefully inspire a future generation of skaters," reflected Smeding.
"I'm so eager to get the sport on the radar. For the youngsters coming up who are getting introduced to the sport, I really do hope that there will be some more funding available, that people will know the sport more, because I do think it's such an amazing sport.
"You can't really get into a sport when there's no facility in the UK, so that's a limiting factor.
"But I do really hope that at some point, there will be a rink and I do think about it a lot.
"Being part of Team GB in Beijing is an absolute dream come true. This season has gone really well so far and I'm hoping to put my best races down at the Games."
Smeding and Kersten, 27, run a successful coffee company – Brew 22 – where they live in Netherlands.
50 athletes, 11 sports, one Team GB.
The class of Beijing 2022 are ready for the Winter Olympics.
#TeamGB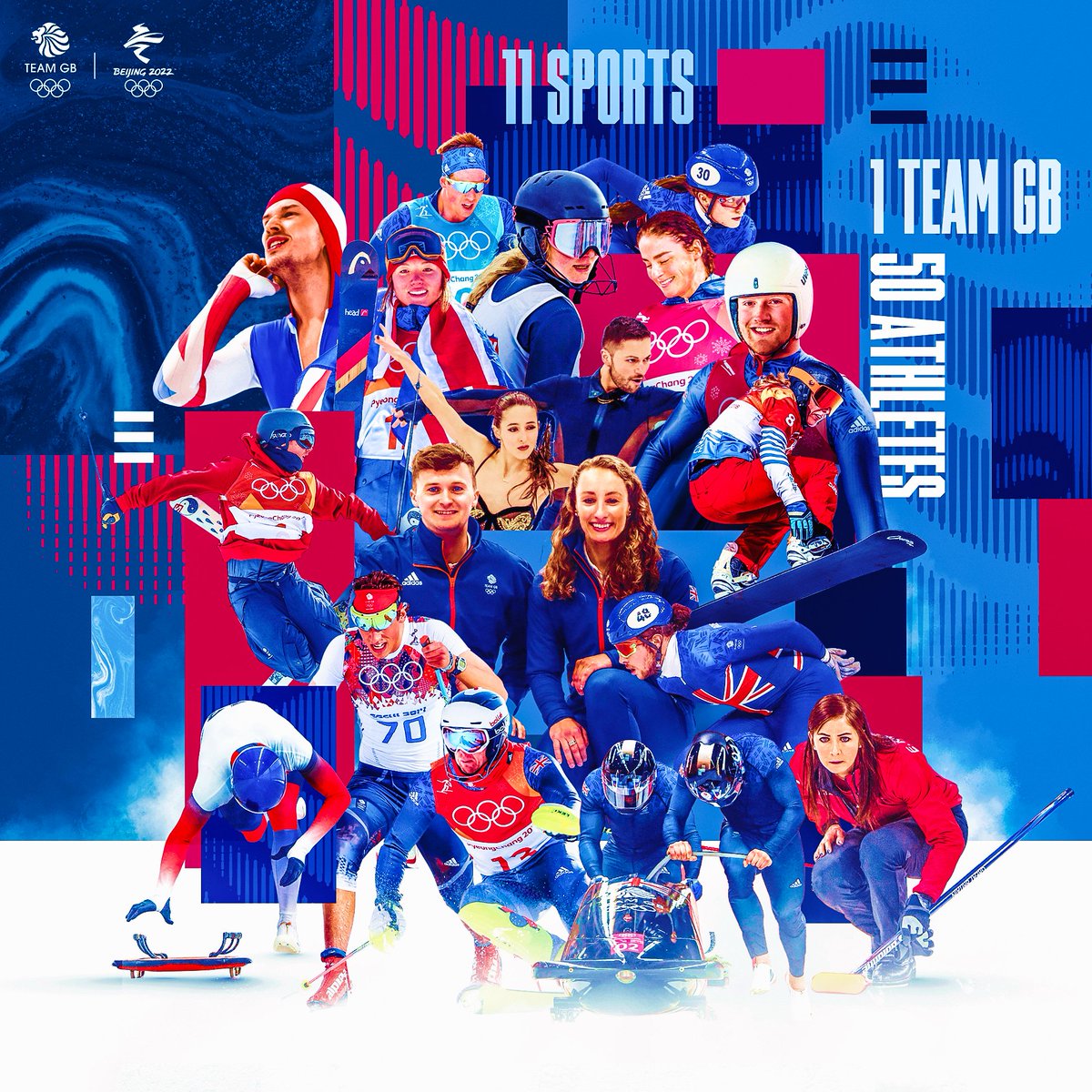 And Smeding believes their close bond has spurred them to push ever harder for a medal in Beijing.
"What the Dutch do is they combine the sports, so in the summer, they'll do a lot of inline skating and then in the winter, they'll get onto the ice because it's the same size rink," she said.
"I think I started doing competitions when I was about 11 - my parents never decided to move back, so we've been here ever since.
"I always really enjoyed rollerblading at birthday parties. I was really competitive.
"My mum said, 'Oh, we have an inline track', which is 400 metres, so it's the same size as a speed skating rink. They had this in the town that we moved to, and I really wanted to give it a go.
"Because of nerves, I couldn't really perform at races, even though it was a really small race, I'd get so nervous that I just couldn't perform anymore.
"I think I always had that feeling because I knew what I felt in training, and I knew what I physically could do. I think that always encouraged me to think, 'Okay, just keep going and see where this can take you'.
"I've never had a feeling that I've reached my potential. I'm always a perfectionist.
"I always want the best, if there's more in there, I want to get it out."
Boyfriend Kersten will also make his Olympic debut racing in the 1000m and 1500m and is also relishing the chance to try and sparkle on the ice.
"I'm so happy to be selected for Team GB," he admitted: "It's incredibly rewarding to know that my hard work has paid off and it's going to be an honour to stand on the start line in Beijing. All the pieces have come together this year to make my childhood dream come true."
Britain will send a team of 50 athletes to next month's Olympics, hungry to beat the record of five medals they have won at the two previous Winter Games
Team GB's chef de mission Georgina Harland is confident her athletes are ready to write a new chapter in the country's history and challenge established alpine countries in the pursuit of medals.
"We are delighted to welcome the 50 athletes who will make up the team at Beijing 2022 and feel these athletes have the opportunity to not only challenge established winter nations, but compete with the success we enjoyed at both Sochi and Pyeongchang," said Harland.
"This is an exciting new chapter for British winter sport with a number of new names for the British public to enjoy and get behind and with athletes who have experienced four Olympic Winter Games, they will undoubtedly be a great support to the emerging talent.
She added: "It promises to be a fantastic Olympics and Team GB will go into the Beijing Games as one of the best prepared teams and one that will be competitive across more disciplines than ever before."