Great Britain have been set an unprecedented target of five medals at the Winter Olympics in PyeongChang as they bid to build on the success of Sochi 2014. Britain won four medals in Russia four years ago as they enjoyed their most successful Winter Olympics since also winning four medals at the inaugural games in 1924 and they boast an array of medal hopefuls in South Korea this year.
UK Sport have more than doubled the funding for winter sports since the success of Sochi and they have set a bold target of five medals ahead of the start of the Winter Olympics on Friday. In their quest for success, Great Britain have selected their largest ever team as 59 British athletes will compete in 11 of the 15 disciplines in PyeongChang. We pick out five of the leading contenders for glory...
Lizzy Yarnold - Skeleton
Lizzy Yarnold, the reigning skeleton champion, was the big success story for Great Britain in 2014 and the 29-year-old will now bid to become the first skeleton slider to win back-to-back Olympic gold medals. Yarnold received a boost prior to the games as her teammates selected her to be Britain's flagbearer for the opening ceremony of this 23rd Winter Olympics and she will now bid to become the first British athlete to successfully defend an Olympic title.
🇬🇧 Lizzy Yarnold has been chosen as GB's flag bearer, well deserved!
📹 Watch Lizzy Yarnold at 11.20am on Friday 16th February on Eurosport 1 and Eurosport Player. Don't miss a moment of the Olympic Winter Games on Eurosport and Eurosport Player. Go to
Elise Christie - Short Track Speed Skating
While Yarnold returned from Sochi as the golden girl of British winter sports, Elise Christie came home battered and bruised after receiving numerous death threats as a result of a several incidents during her games.
Make no mistake, Christie is coming back stronger for the experience as the 500m world record holder will challenge in all three distances she competes in and she is in electric form, winning gold over both the 1500m and 1000m distances at the World Championships in Rotterdam last year.
Curling
The British curling team has a proud tradition on the international stage as the women's team took bronze in 2014 before coming third again at the 2017 World Championships, with Eve Muirhead again the 'skip' of a team that includes Vicki Adams, Lauren Gray, Kelly Schafer and Anna Sloan.
It is very much a family affair as Eve's brothers Glen and Thomas are part of the men's team, along with Kyle Smith ('skip'), Cammy Smith and Kyle Waddell. The male team are relatively youthful as they bid to emulate or better the men's silver medal from Sochi.
Katie Ormerod - Snowboard Slopestyle and Big Air
Katie Ormerod is bidding to follow in the footsteps of Jenny Jones, who become the first British athlete to win an Olympic gold on snow in 90 years at Sochi. Ormerod won the 'Big Air' - which is a competition that has been added to the Winter Olympics for the first time this year - World Cup in Moscow last year and she took bronze at the PyeongChang test event. *UPDATE: The 20-year-old had been a serious medal contender and not even a broken wrist suffered during training was going to stop her competing, although she then fractured her right heel and has sadly been ruled out.
First training day and loving the course but unfortunately slipped off a rail and fractured my wrist. I'm all good and looking forward to continuing to train and to competing on Sunday! ☺️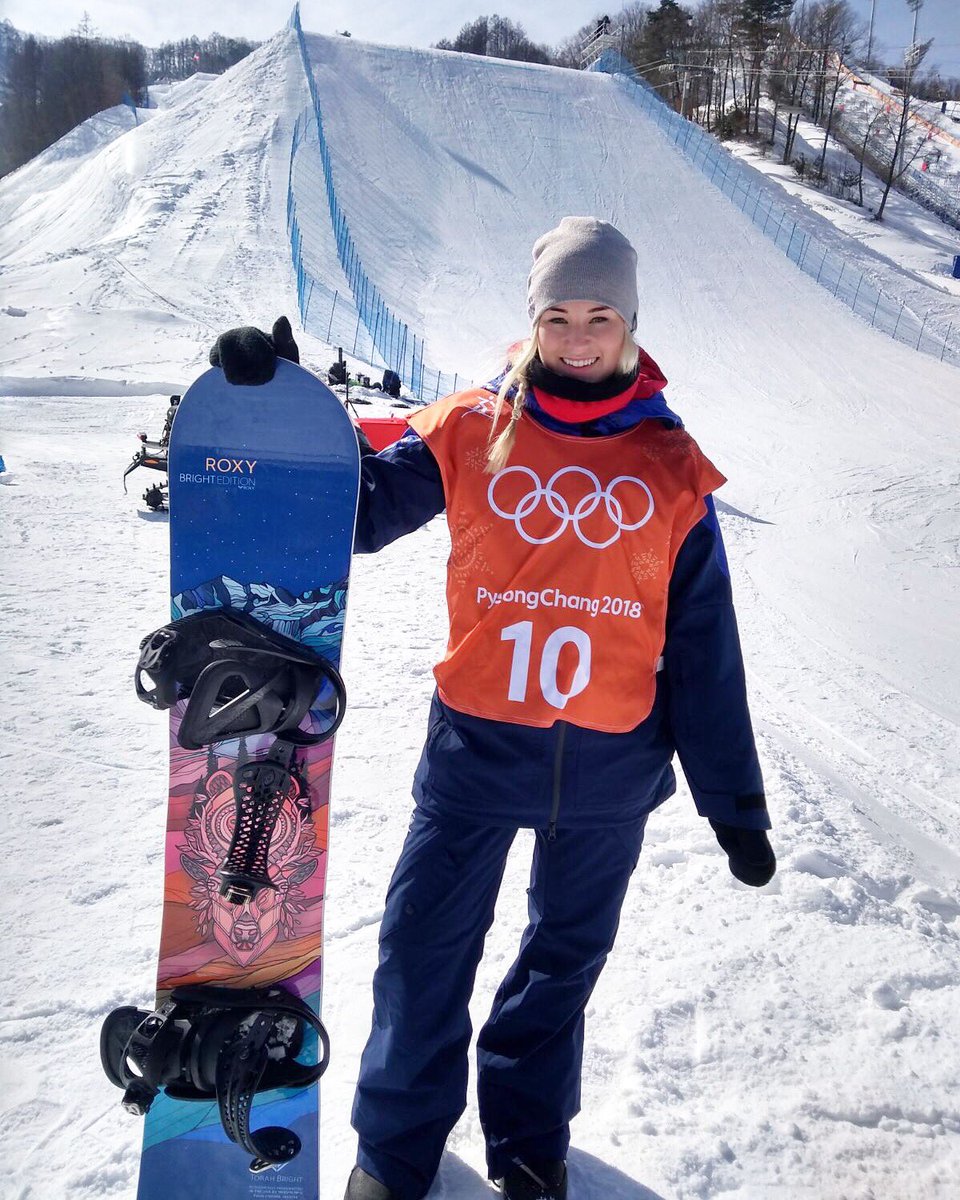 Dave Ryding - Alpine Skiing Slalom
In contrast to the youthful Ormerod, Dave Ryding is something of a late bloomer in his discipline but the 31-year-old is viewed as a threat in the slalom event, particularly after he picked up Britain's best alpine skiing result in 35 years when taking silver at the World Cup in Austria last year.