Only the curlers delivered in the Far East this time around
08:00, 21 Feb 2022
Expectation for Team GB to win medals at this year's Winter Olympics was sky high. Understandable given that Team GB have won five medals at the two previous Games in Pyeongchang (2018) and Sochi (2014) respectively.
But despite a jaw-dropping £28million of UK Sport funding having been invested in achieving success, Team GB emerged with just TWO medals this time around. Gold and silver medals in curling are certainly fine achievements, let's face it any Olympic medal is incredible. However, Team GB's 5-strong flew to Beijing brimming with confidence they could dazzle in the Far East.
In the end it's been a dismal trip for our athletes, many of whom have underperformed or, quite honestly, been outclassed on the world stage.
Granted, we don't specialise in Winter Sports in the UK – and the Scandinavians and the Austrians of this world were always going to head the medal table, while Germany, China and the USA also toasted plenty of medal success.
But two medals is a poor return – and a backward step for Team GB at this year's Olympics.
When so much money has been invested in our athletes, it's fair to now launch an enquiry into why we have been so poor. Many TV viewers will have been shocked, even flabbergasted that Team GB actually won a gold medal.
It might have taken until the very last day of the 16-day competition in the Far East, but the women's curling team toasted sweet success when they hammered Japan 10-3 in this year's final.
Team GB skipper Eve Muirhead described her team's historic victory – our first curling gold medal for 20 years – as a "dream come true". Added to the men's team scooping silver after a nail-biting 5-4 loss to Sweden in their final, Team GB can rightly be proud of their medals.
But two medals is an awful return for these sorry Games, one which leaves plenty of unanswered questions because of a string of failures.
Team GB's four-man bobsleigh team finished sixth in their final and incredibly Nick Gleeson – one of the team – proudly declared "top six is like a medal for us". Really.
Who am I to knock a professional team, especially one which has had to self-fund their Olympic dream? UK Sport cut the funding for bobsleigh after captain Brad Hall's men finished a disappointing 17th in South Korea four years ago and while sixth is a marked improvement, getting on the podium is the name of the game.
Did we really stand a chance of winning a medal in bobsleigh? Have the other nations just got better? Is it unfair dream big?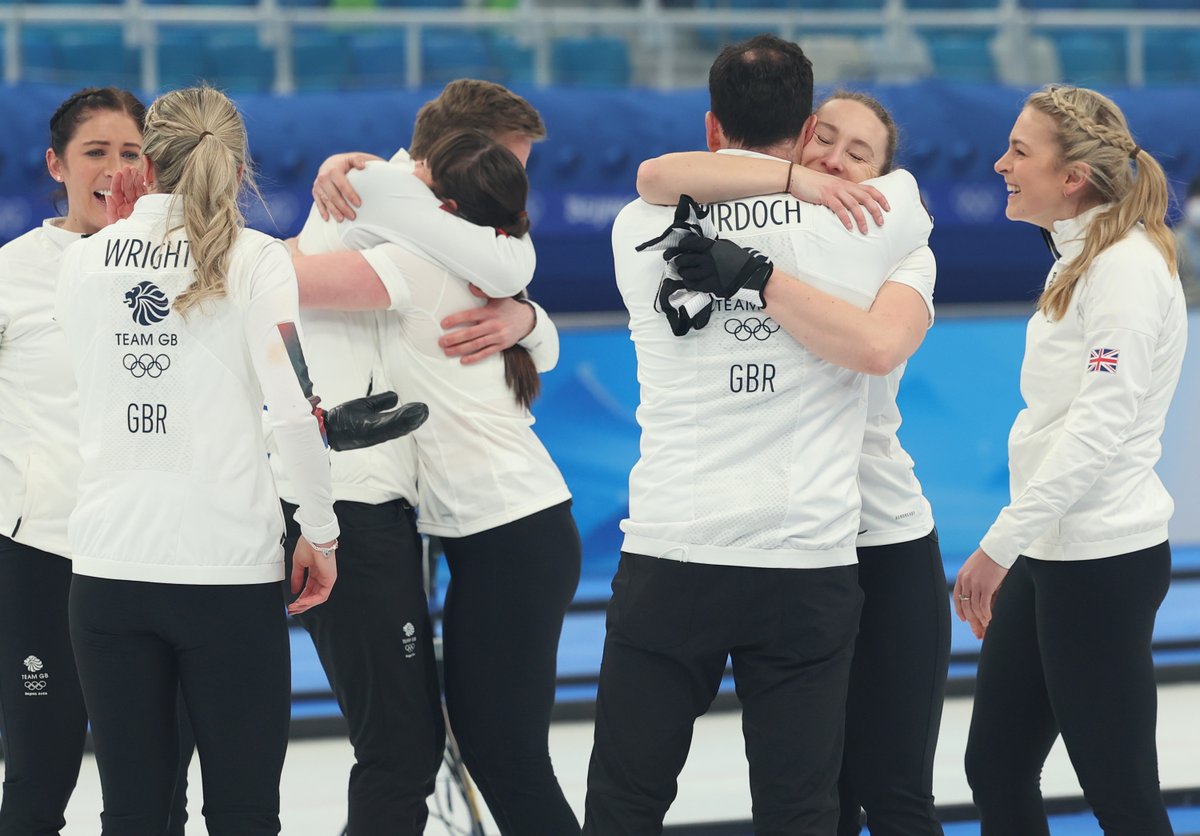 Well, it's probably a combination of all those factors – and many more. However, Team GB has simply not delivered when it mattered the most.
Just like in cricket, which is heavily funded, the England's men team found themselves badly wanting a in humiliating Ashes debacle Down Under this winter and England women's team were also hammered with national pride, arguably, at an all-time low on the sporting front.
Heads rolled for England's men's team with head coach and assistant coach sacked, while two of the side's best bowlers in the world have been sensationally axed.
The same could and, probably should, happen at UK Sport. The prudent question to ask is what has £28million been spent on? And is two, three, four or five medals really worth it?
The debate – and inquest – will no doubt be far reaching. And it will be intriguing to see how much is ploughed into the next Winter Olympics in four years' time.
But might the powers-that-be be better advised to invest the huge amounts of cash in sports Team GB actually has a chance of medalling in.
At the 2012 London Summer Olympics national pride was at all-time high. Think of Mo Farah dazzling on the track, Chris Hoy and the Kenny's – Jason and Laura – speeding their way to gold at the velodrome. Andy Murray, Anthony Joshua and Nicola Adams just a few of a whole host of our top sport stars who impressed when it mattered the most.
Beijing has been the complete opposite of that success, despite a staggering £6million been spent on the Skeleton.
This is an interesting debate given Lizzy Yarnold has twice won gold for Team GB in the skeleton and Dominic Parsons and Laura Deas also medalled. But not this time around, not a single medal.
We have to be brutally honest, Team GB was so close to not achieving a podium finish for the first time since 1992. That really would have been the icing on the cake.
A whopping £9million was invested by GB Snowsport but, it was a similar story, we won no medals.
Only Muirhead and her team showed their golden class by emulating Rhona Martin's 'Stone of Destiny' 20 years on.
These moments are special, but on the whole, these games have not been very special for Team GB.